Did I mention I got a job?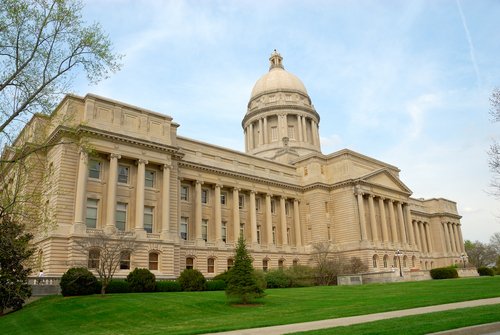 Not just a job...
... THE job!
I was incredibly blessed this year in terms of job opportunities. I applied to around 3-5 jobs and had 3 solid "YES we want you" and 2 "Please contact us next year!" Ultimately, the Legislative Research Commission was the way to go.
Did I mention that I LOVE my job? I work all day on issues in Education Policy... can we say... DREAM job?
Quite so.
No question, education policy/reform is where I want to be.
My goals going forward:
1) Meet, network, and LEARN from anyone and everyone I can in Kentucky education, within the LRC, and beyond;
2) Read and Read and READ all about national education issues;
3) Become practically conversational in those major issues;
4) Get a solid view of legislative (nonpartisan) life;
5) Absolutely get the most out of this experience that I possibly can!
I'm thrilled to be Graduate Fellow. The Office of Education Accountability is amazing and I can't say enough amazing things about the people I work with. I'm also INCREDIBLY impressed and honored to be with the other Graduate Fellows.
Did I mention I have a cool badge? With a picture that ranks 2nd best in my history of badge/driver's licenses? THAT in itself is amazing (especially because I've had a total of 7 driver's licenses).
My new Best Friend